August 2012
Want to know why we think SPELUNKY is very easily one of the greatest videogames ever made? Been playing for weeks and want to vent to creator Derek Yu about "the tunnel man"? You'll be able to do both, this Sunday, August 5th, at 4PM, as we devote the entirety of our fourteenth edition of JUEGOS RANCHEROS at The Highball to Mossmouth's procedurally-generated platform adventure.
You may have already seen us gush about SPELUNKY in the last FISTFUL OF INDIES roundup, or played the freeware original (still available for PC & Mac), but the Xbox Live Arcade version of SPELUNKY released in early July was a true landmark achievement: an accessible but still immensely challenging platformer that re-arranges itself every time you play, fantastically full of layer upon layer of secrets.
Not only will we be bringing the single & multiplayer version of the new game, and also be setting up the 2008 original — to give a sense of how far it's come — but creator Derek Yu will be joining us remotely from his SF studio for a live chat about the game, and taking your questions/complaints/curses for that time that fire frog landed in the shop and set everyone in the black market out for your blood.
---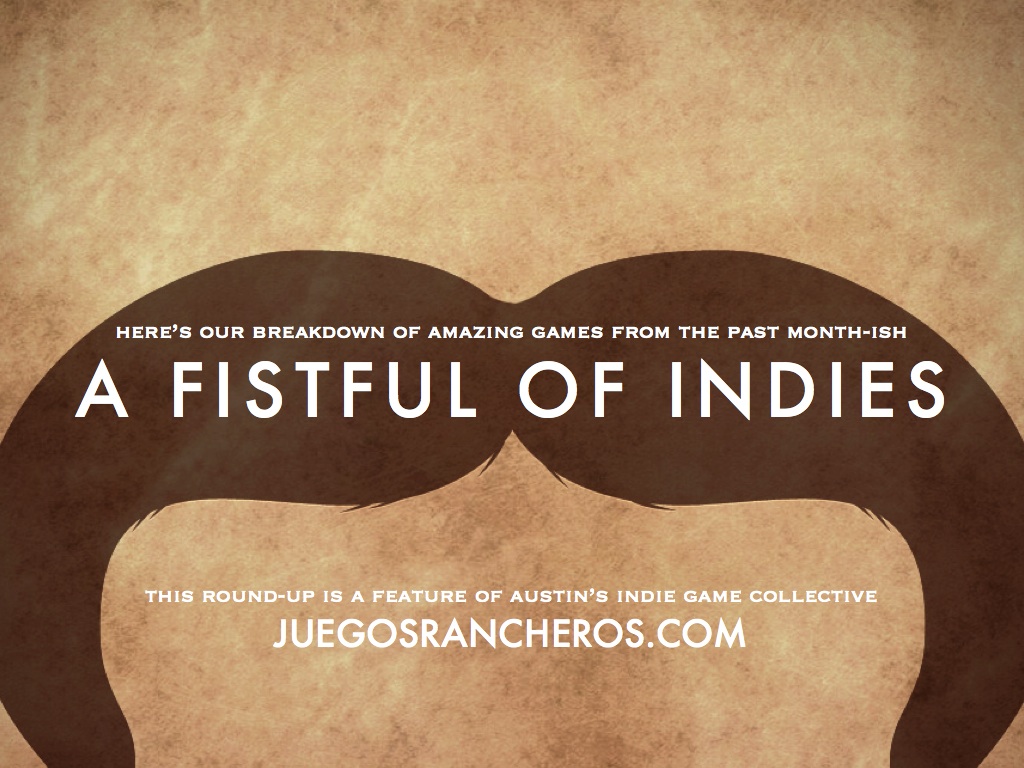 ---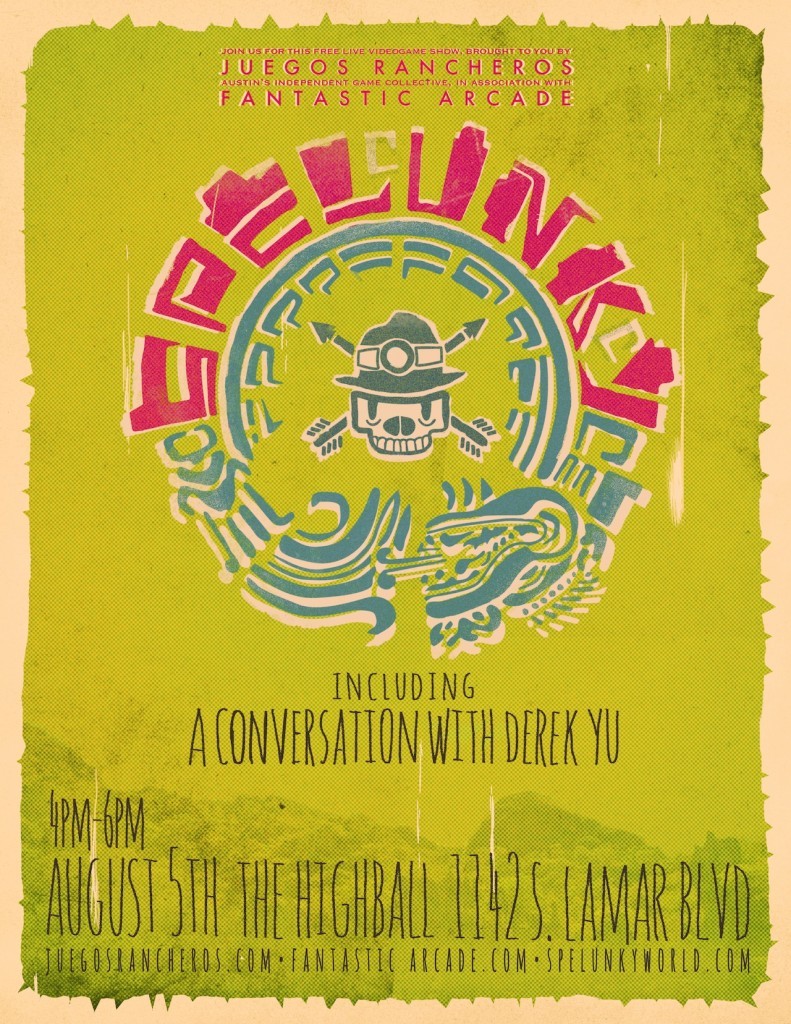 ---