Since May of 2011, JUEGOS RANCHEROS has been putting on some pretty ok events here in Austin: games inside planetariums at the ND, intense JS Joust battles at The Highball (when The Highball still existed), the Nation of Indies workshop, curation and volunteering for Fantastic Arcade, school presentations, bringing TEXATRONS both to SXSW & a permanent home at Guzu Gallery, and more.
It's been challenging, sure, but it's also been our complete pleasure to help bring the most amazing and inspiring new independent games to the public every month for absolutely free. And it almost goes without saying that we couldn't do it without our volunteers or our awesome venue partners, like the Alamo Drafthouse, the North Door, and SXSW Gaming.
Over the course of the last couple years though, some rough patterns have emerged. The main thing we've noticed is that our preparation process and display equipment leave a lot to be desired. We are really happy with how our events have all come together, but that's only been possible through a lot of last-minute panic and mountains of emails every month as we collect whatever laptops and desktops and monitors we can get our hands on the week before. It's gotten to the point where having some dedicated equipment, especially some laptops and game controllers, would actually make a huge difference, in the quality of our monthly events especially.
However, buying a handful of laptops out of pocket is a bit rough. Becoming a full nonprofit organization would allow us to accept donations more easily, but there's a ton of overhead involved. This is why we are so happy to announce that JUEGOS RANCHEROS is now an Austin Creative Alliance sponsored organization. In a nutshell, this means that we can now accept both cash and in-kind donations, via ACA, with negligible extra overhead for us as a group.
By accepting donations of equipment we can streamline the preparation and execution of our monthly events, which in turn gives us the flexibility to put on even more and better free events throughout the year. Even cash donations can be a huge help: we can purchase new equipment ourselves, or put the funds toward covering venue rental fees for our longer workshops. Our ACA sponsorship will make it easier to work with local school and art venues without losing or overcomplicating that special JUEGOS RANCHEROS sauce.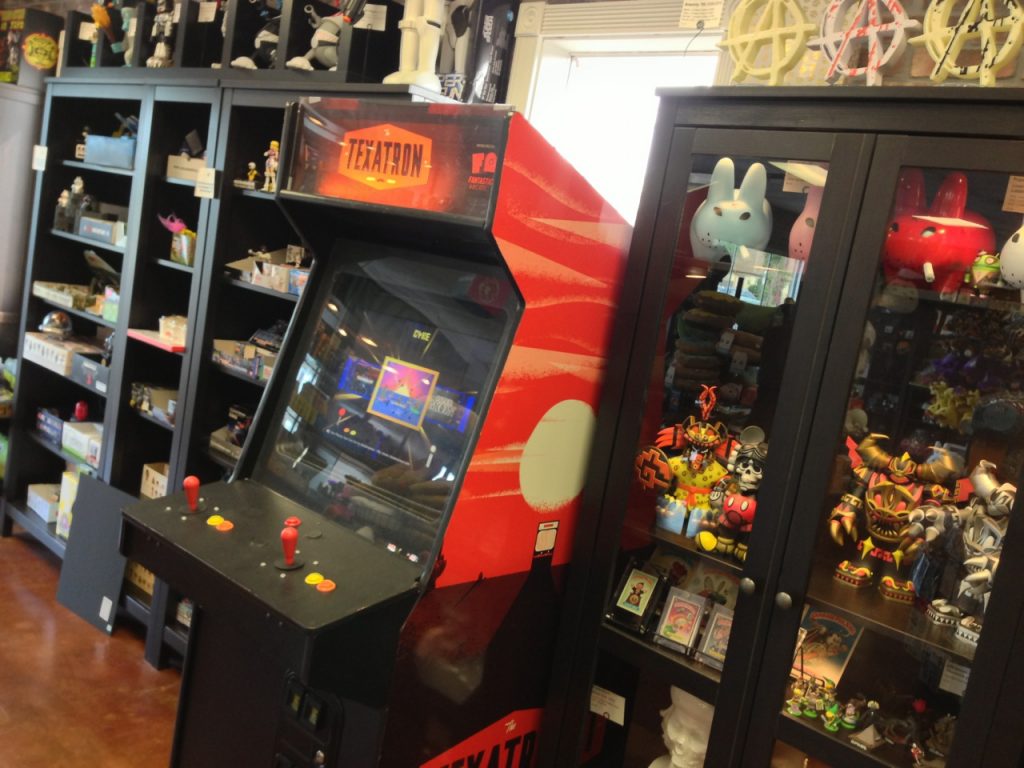 We'll be updating again soon with more specifics about how you or your organization can help us with technology needs, but in the meantime, you can make a tax-deductible cash donation via the Austin Creative Alliance site (be sure to select JUEGOS RANCHEROS in the "to which organization" dropdown!), and you can email us at juegosrancheros@gmail.com to talk more about other donations!
So, with this news, what does JR look like going forward? Basically the same, only better, and more of it, with a bit less stress for us organizers. More workshops, more fostering of Austin's independent and artful games culture, more TEXATRONs, and more FREE monthly events. With your help, and the support of the Austin Creative Alliance, JR's third year is looking like the best ever.
---