It was one of the first best surprises and then a central fixture of the past two Fantastic Arcades, and now we're bringing it back to debut a night of never-before-seen new scenes & music: join us next Thursday, March 6th, at 7:00PM at Austin's North Door, as JUEGOS RANCHEROS presents Fernando Ramallo and David Kanaga's interactive musical landscape generator Panoramical.
[ RSVP FOR THIS EVENT AND INVITE YOUR FRIENDS ON FACEBOOK BY CLICKING HERE! ]
As Ramallo & Kanaga (the latter also known for his musical contributions to Proteus & Dyad) ready the game for commercial release on PC, Mac & tablet devices — which will also feature a number of audio & visual collaborations with a host of exciting artists — we'll be giving Austin a chance to experience just-added scenes from the game on the ND's massive screen, all under the control of the bespoke knob & slider controller made by Mickey 'Delptronics' Delp first debuted in last year's Fantastic Arcade cabinet.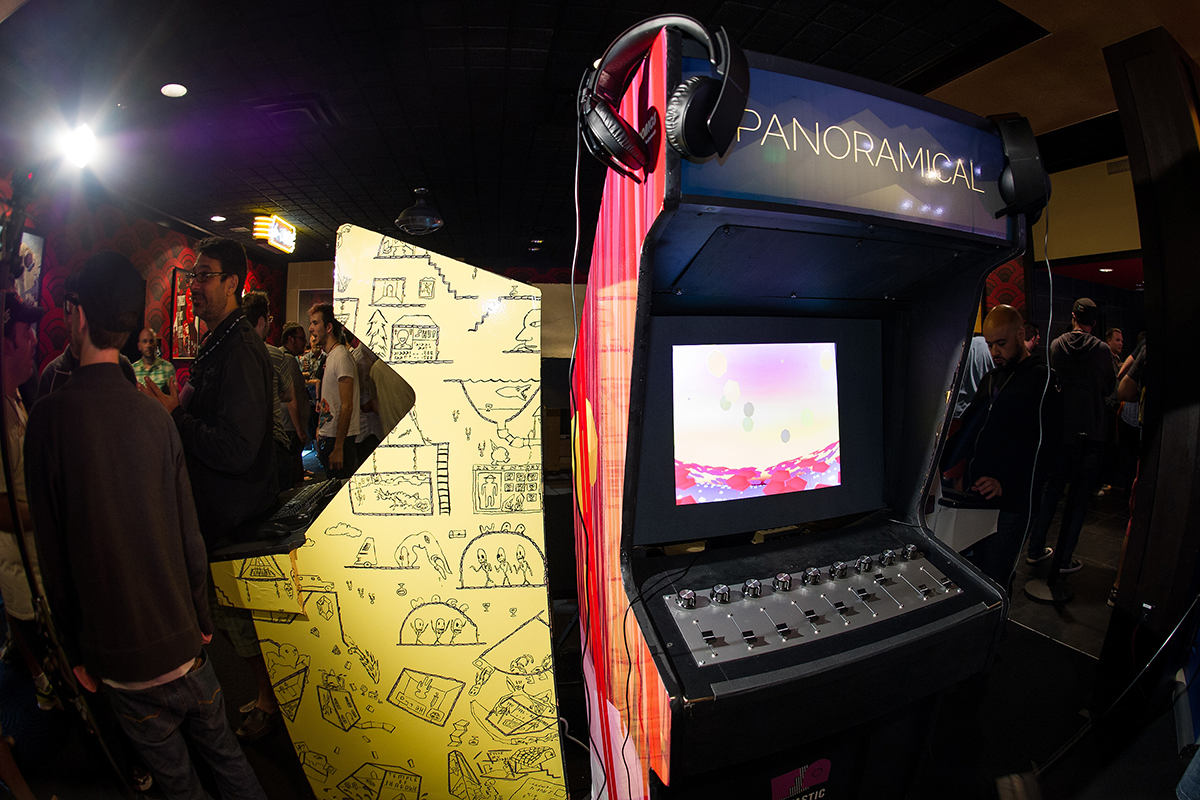 Doors will be open Thursday, March 6th, at 7:00PM at North Door, 501 Brushy Street, Austin, TX 78702! The show is free and open to all the public — including guests of the Bang Pop! Music & Interactive Festival happening at the ND that day — come drink, play, and meet the people changing the way you think about videogames!
---