The sixth annual Fantastic Arcade has officially begun! JUEGOS RANCHEROS was responsible for curating all of the games and guests appearing at this year's Arcade, and so below we're presenting an exhaustive guide to all of the events happening this year.
As you likely have heard, JUEGOS RANCHEROS has curated six brand new games making their exclusive premiere at Fantastic Arcade. These original games — from the creators of beloved favorites like Desert Golfing, Nuclear Throne and more — each will be presented in their own custom arcade cabinets, playable for free throughout the festival.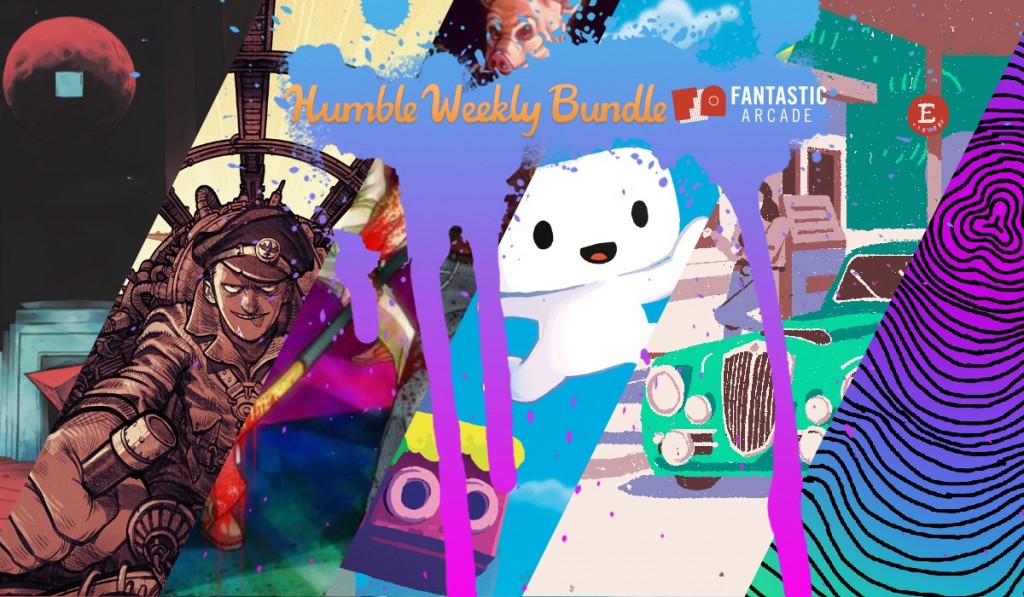 Thanks to Humble Bundle, the games are also now available in a new pay-what-you-want bundle alongside Fantastic Arcade all-stars like Fez, Luftrausers, and Hotline Miami! You've got until October 1st to visit Humble Bundle and pick up all the games for as much as you're able to give, with additional proceeds going to support the Able Gamers & Worldreader charities.
But Fantastic Arcade isn't just about the games. We'll also be presenting a stellar lineup of panels, tournaments and special events from Monday, September 28th through Thursday, October 1st. Each of these events are ALL-AGES AND FREE TO ATTEND, EVEN IF YOU AREN'T A FANTASTIC FEST BADGEHOLDER! Read on for the full daily guide to all of the panels, tournaments & other special events happening during Fantastic Arcade!
NOTE: All of the events are also available in Google Calendar form at http://bit.ly/fa2015calendar — use the icon at the bottom right of that screen to add all of the events to your own calendar!
THURSDAY, SEPTEMBER 24TH – THURSDAY, OCTOBER 1ST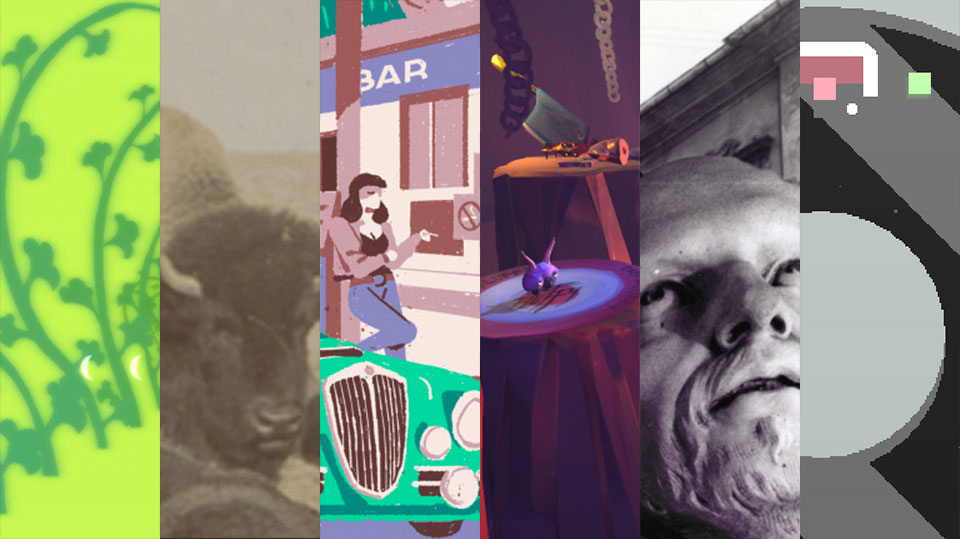 For the entire duration of Fantastic Fest, you can play all of the games selected for this year's Fantastic Arcade at The Highball — the bar & lounge attached to the South Lamar Alamo Drafthouse.
All of the games are free to play while The Highball is open from September 24 through October 1st, including our six original games and more than thirty amazing Spotlight & Showcase games. Find more information on all of the games available this year at the Fantastic Arcade site.
Below, though, you'll find the complete hour-by-hour listings of our Fantastic Arcade-specific events, tournaments and panels. Unless otherwise specified, all of these events will be happening in Theater 9 of the South Lamar Alamo Drafthouse. We hope to see you at all of them!
MONDAY, SEPTEMBER 28TH
12:00PM • VERSNOOF DEVELOPER COMMENTARY
Fantastic Arcade alum Ian Snyder (The Floor is Jelly) and Kyle Reimergarten (FJORDS, Banana Chalice) will adjust your brain to existence as a parasitic organism with an entirely new set of sensory apparati while you treat yourself to delicious Alamo food and refreshment.
1:30PM • BOTOLO TOURNAMENT
Who will be crowned master of BOTOLO? Just what IS BOTOLO? Creator Ian Snyder will be on hand to tell you and then challenge you personally, for prizes beyond your imagining.
3:00PM • INVERSUS DEVELOPER COMMENTARY AND TOURNAMENT
Join creator Ryan Juckett as he preps us for his fast-paced tactical game of light and dark, Inversus.
4:30PM • A GOOD SNOWMAN IS HARD TO BUILD DEVELOPER COMMENTARY
Join Alan Hazelden and Ryan Roth as they bring you into the whimsical world of A Good Snowman is Hard To Build.
6:00PM • FROGGY AND STRAWBERRY CUBES DEVELOPER COMMENTARIES
Live developer commentary with IGF-award-winning Tetrageddon Games creator Nathalie Lawhead, who's chaotic arcade homage Froggy is in this year's showcase, followed with a developer commentary by Loren Schmidt, creator of the haunting glitch exploration game Strawberry Cubes. Both talks will be moderated by JUEGOS RANCHEROS's own Rachel Weil.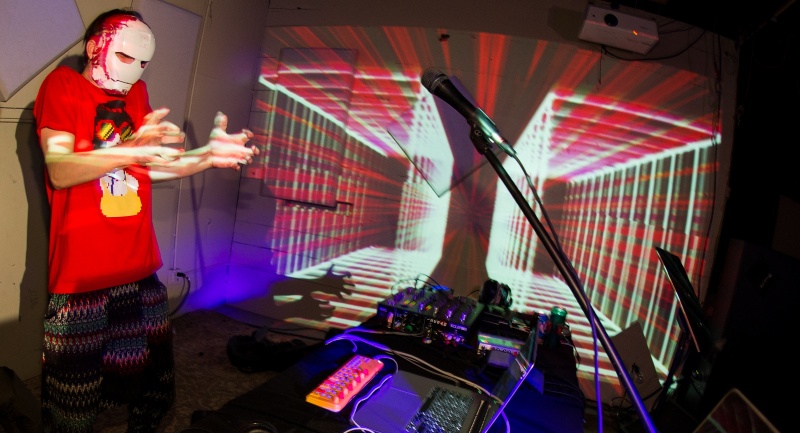 9:00PM • FANTASTIC ARCADE OPENING PARTY 2015 AT EMPIRE CONTROL ROOM
Come celebrate the opening day of Fantastic Arcade with DJ's, visuals, and party games like Butt Sniffin' Pugs, Catnips, Worlds Fastest Pizza, Panoramical and Super Russian Roulette as well as an exclusive peek into the Slavic fairytale world of Forest of Sleep — from the creator of Proteus — at Empire Control Room (606 E 7th St, Austin, Texas 78701), September 28th, 9pm-1am.
This event is sponsored in part by our friends at Sony PlayStation. It will incldue live music from Lioness creator Zak Ayles, along with super special guest DJs and live visuals, all night.
TUESDAY, SEPTEMBER 29TH
12:00PM • RISKY BISON AND ALEA DEVELOPER COMMENTARIES
Join Fantastic Arcade Superstar Justin Smith (Enviro Bear 2000, No Breaks Valet, Desert Golfing) as he lets us peek into the thrill ride of managing the financial affairs of a herd of buffalo… as an arcade game.
Then, Gardenarium creator Paloma Dawkins shows off her newest game with Cale Bradbury, ALEA.
Risky Bison and ALEA are two of six original game creations premiering at Fantastic Arcade 2015, and are now available for pay-what-you-want purchase in the Fantastic Arcade Humble Weekly Bundle!
1:30PM • ANAMORPHINE DEVELOPER COMMENTARY
Join developer Samantha Cook as she takes us on a tour of the surreal memory palace of Anamorphine.
3:00PM • BEGLITCHED AND CIRCA INFINITY DEVELOPER COMMENTARIES
Join Jenny Jiao Hsia and Alec Thomson as they teach you how to play the sticky and gleeful computer hacking puzzler Beglitched, and Kenny Sun takes us through the warp door of his radial jumper Circa Infinity.
4:30PM • WHEELS OF AURELIA DEVELOPER COMMENTARY
Join Fantastic Arcade alum and Santa Ragione member Pietro Righi Riva (Fotonica, Mirror Moon EP) as he takes us on a tour of 70's Italy in their game Wheels of Aurelia.
Wheels of Aurelia is one of 6 special games bootstrapped to premiere at Fantastic Arcade 2015 by Juegos Rancheros, and is now available for pay-what-you-want purchase in the Fantastic Arcade Humble Weekly Bundle!
6:00PM • HOME IMPRÖVISATIÖN AND BACKER REWARD DEVELOPER COMMENTARIES
Join Colton Spross as he shows us what wonders can be built with the finest of pressure-molded Swedish particleboard in Home Imprövisatiön, and Jonathan Zunigre takes us through the Global Game Jam award winning metagame, Backer Reward.
7:30PM • VIDEOBALL TOURNAMENT
Join commentators Adam "Atomic" Saltsman and Jenn "Voice of Videoball" Frank as we pit our audience members against one another in a fierce bout of the last sport that we will all play once we are assimilated into a world of pure video. VIDEOBALL.
9:00PM • HOKY TOURNAMENT
A multiplayer battle on ice, HOKY is an original multiplayer sports game by Jan Willem Nijman (of Vlambeer fame) and Kitty Calis (Action Henk, Adventure Minute). We'll get a brief intro and then audience members will compete for fabulous prizes as we stream live to the Venus Patrol Twitch channel.
HOKY is one of 6 special games bootstrapped to premiere at Fantastic Arcade 2015 by Juegos Rancheros, and is now available for pay-what-you-want purchase in the Fantastic Arcade Humble Weekly Bundle!
11:00PM • MYSTERY TOURNAMENT
It's a surprise late night tournament, pick your favorite alamo snack and refreshment and compete for prizes, live on the Venus Patrol twitch stream!
WEDNESDAY, SEPTEMBER 30TH
12:00PM • PSYCHIC CAT AND EAST VAN EP DEVELOPER COMMENTARIES
Join Psychic Cat creator George Royer and East Van EP creator ceMelusine as we open up Fantastic Arcade 2015. These are two digital auteurs each trailblazing their own paths on the edge of the artform who will be talking about and playing through their creations, both part of this year's Fantastic Arcade 2015 Showcase.
1:30PM • CRAP! NO ONE LOVES ME DEVELOPER COMMENTARY
Join Arcane Kids' Ben Esposito, Russell Honor, and Jacob Knipfing as they take us on a coffin slalom ride through their game CRAP! No One Loves Me, premiering at Fantastic Arcade 2015.
CRAP! No One Loves Me is one of 6 special games bootstrapped to premiere at Fantastic Arcade 2015 by Juegos Rancheros, and is now available for pay-what-you-want purchase in the Fantastic Arcade Humble Weekly Bundle!
3:00PM • SELF-PUBLISHING ON SONY PLAYSTATION
Sony has been putting the spotlight on indie developers all year, and making their platforms friendlier than ever to self-publish on – if you're an indie developer, Sony would love to work with you!
In this sponsor session, the SCEA Developer Relations will be on-hand to talk about the process and answer any burning questions you may have. Sign up during the panel to compete in a fistfull of indie game tournaments talks and play sessions that follow, including Rocket Team, N++, Superhypercube and Gnog, all available on (or coming to) PlayStation.
4:30PM • N++ TOURNAMENT
Back by popular demand, minimalist ninja platformer N++ is one of the most surprising spectacles of skill we've had at Fantastic Arcade, yet it's simple enough to be learned on the spot.
This time, creator Raigan Burns will be in attendance to cheer you on, so come pick up a controller and try your hand at Fantastic Arcade prizes and glory, live on the Venus Patrol twitch stream.
6:00PM • DOUBLE FINE PRESENT HEADLANDER AND GNOG
Two of the most anticipated talks of Fantastic Arcade 2015, A sneak peek at Double Fine's retro-SF comedy "metroidvania" Headlander with Greg Rice, followed by Ko-Op Mode's Bronson Zgeb and Saleem Dabbous who will guide us along the smooth noodle maps of 3d puzzler GNOG.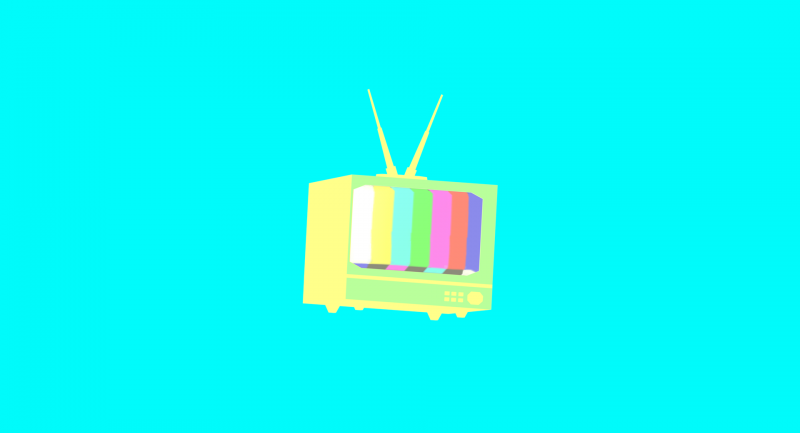 7:30PM • VIGNETTES AND MORE, KLONDIKE DEVELOPER COMMENTARY
Join French game collective Klondike's Pol Clarissou and Lucie Viatgé as they introduce us to a handful of their creations, including Clarissou's showcase game Vignettes.
9:00PM • ROCKET LEAGUE TOURNAMENT
The sequel to 2008's Supersonic Acrobatic Rocket-Powered Battle-Cars has taken multiplayer fans by storm, and will be one of the most dizzying and exciting tournaments of Arcade. Come grab a controller and play for glory and prizes, live on the Venus Patrol Twitch stream.
10:30PM • HELLMOUTH DEVELOPER COMMENTARY WITH THU TRAN
Come feed Satan in Hellmouth with creators Thu Tran (of Food Party & Barfcade fame), Ivan Safrin and Bobo Dai Do.
Hellmouth is one of 6 special games bootstrapped to premiere at Fantastic Arcade 2015 by Juegos Rancheros, and is now available for pay-what-you-want purchase in the Fantastic Arcade Humble Weekly Bundle!
12:00AM • LATE-NIGHT BOOTLEG GAME PARTY
In advance of this year's bootleg-themed Duplicade event, resident retrogame enthusiast Rachel Simone Weil hosts a late-night program that pays tribute to 8- and 16-bit rip-offs, pirates, hacks, and other questionably-legal games.
Starting at 12:00 midnight, Rachel will present a curated playlist of weird and wonderful bootlegs from the '90s and '00s along with live commentary. The presentation will be directly followed by a tournament in which players will go head-to-head on a surprise selection of authentic bootleg games. Grab a drink and relax with us as we check out the best of unofficial and unsanctioned gaming!
THURSDAY, OCTOBER 1ST
11:00AM • AMUSEMENTS!- JERRY BELICH, ALAN WATTS & ANDREW REITANO DEVELOPER COMMENTARY
You may have noticed at Fantastic Arcade that we occasionally include devices and novelties that stray outside the realm of what many think of as videogames, but that we believe would have felt right at home in an old school arcade.
This year we have returned with even more mechanical novelties and we're so excited about what their individual creators are cooking up next that we've programmed a super-block of show and tell with WEIRD HARDWARE, NOVELTIES and AMUSEMENT DEVICES.
Featuring Jerry Belich (Afterglow, Choosatron Adventure Matrix), Alan Watts (Wormhole Actuation Machine, Eye in the Pyramid) and Andrew "Batsly Adams" Reitano (Super Russian Roulette). Peep at what these mad scientists have in store next!
1:30PM • HER STORY DEVELOPER COMMENTARY WITH SAM BARLOW
In 1994 a British woman is interviewed seven times about her missing husband. This is her story.
Her Story is the new video game from Sam Barlow, creator of Silent Hill: Shattered Memories and Aisle. A crime fiction game with non-linear storytelling, Her Story revolves around a police database full of live action video footage.
This talk may reach theater capacity, to insure your seat, RSVP on Eventbrite!
3:00PM • SECRET LEGEND DEVELOPER COMMENTARY
Andrew Shouldice is one of the most exciting talents in videogames that you haven't heard of yet. His knack for gameplay feel, his aesthetic sense, and his design talent round him out into a kind of games auteur that we see so seldomly today. We're extremely excited to invite him to Austin to show you his various game projects, from pressure-cooked jam games, to his new and ambitious work in progress, Secret Legend.
4:30PM • THE TAMPERDROME COLLECTION DEVELOPER COMMENTARY
Join Ko-Op Mode collaborator and The Tamperdrome Collection creator G.P. Lackey as he creates a cat, an island, a dog, and an unspeakable thing that can't be unseen for each and every one of us.
Ok, there will probably be some giant human death machines. RHB is like Lovers in a Dangerous Spacetime meets QWOP meets… basketball? It'll be two on two in this tourney, so bring a friend and sign up to win Fantastic Arcade prizes!
6:00PM • REGULAR HUMAN BASKETBALL TOURNAMENT
Regular Human Basketball is just basketball, fellow humans. No giant death machines involved. That would be against the rules of basketball, and we observe rules here on earth.
7:00PM • BADBLOOD TOURNAMENT
BADBLOOD is a violent stealth game for two. Outwit your neighbor in this intimate and visceral local multiplayer, where each players sees the arena from different orientations. Same bloody field, different bloody perspective. Hide, seek, and kill.
8:00PM • STARCADE: DUPLICADE AT THE HIGHBALL
STARCADE: Watch as two contestants go head-to-head, answering game trivia and playing this year's best Gamemaking Frenzy games at the Alamo Drafthouse's Highball Lounge.
With your host Wiley Wiggins, all your favorite classic games will be discreetly replaced with just-as-good versions of indeterminate origin- all in a showdown we have christened: DUPLICADE.
9:30PM • FANTASTIC ARCADE AWARDS AT THE HIGHBALL
Toast off Fantastic Arcade 2015 as we honor this year's Jury and Audience choice awards at the Alamo Drafthouse's Highball Lounge, followed by the Fantastic Fest closing Party.
Want to hear more about Fantastic Arcade & JUEGOS RANCHEROS events happening over the next week? Follow @fantasticarcade & @JUEGOSRANCHEROS on Twitter, and add the official Fantastic Arcade 2015 Google Calendar to yours!
---