Austin indie & experimental game lovers rejoice: JUEGOS RANCHEROS is proud to present the opening of The Museum of Human Amusement, an arcade space we've built from scratch, debuting Saturday, November 14th at 11am at 3600 Lyons Rd, as part of the East Austin Studio Tours!
The Museum of Human Amusement is was created in partnership with Austin's esteemed art & event space The Museum of Human Achievement, and spearheaded by our own Rachel 'Party Time! Hexcellent!' Weil.
For its EAST debut, the space will be in operation November 14th & 15th from 11am-6pm, and again November 21st & 22nd at the same time.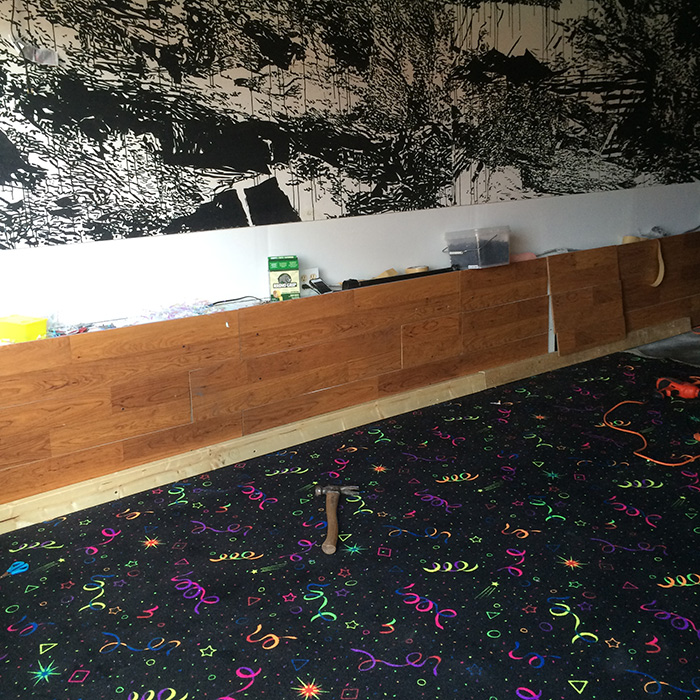 The extended JUEGOS family has spent nights & weekends over the past few weeks finishing out the space from inauspicious warehouse beginnings into something pretty special, so we hope you'll all join us there throughout November!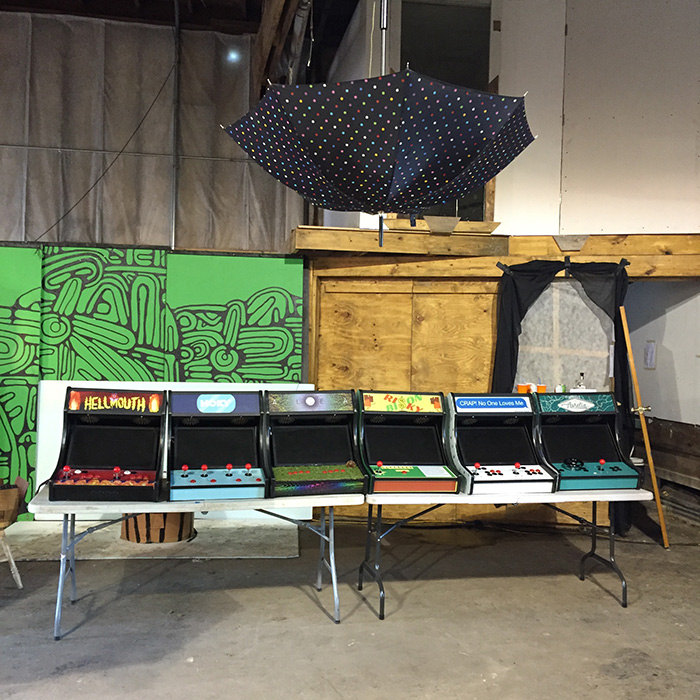 What will you be able to find there? For starters, the arcade will be home to all of the mini arcade cabinets we debuted at Fantastic Arcade, which you can see more details of here.
The space will also include its own concession stand, selling T-shirts, buttons, stickers & more from both JUEGOS RANCHEROS and a number of associated developers & artists from around Austin.
Below you can find a few more progress shots as we built the arcade. There's still a ton to do before Saturday, but come celebrate the opening Saturday, November 14th from 11am to 6pm at 3600 Lyons Rd, Austin TX — just steps away from Blue Genie Art Industries & Sa-Ten Coffee.
After EAST has drawn to a close, we'll still have the space available for future events — keep checking back here to see what we're doing with the space next!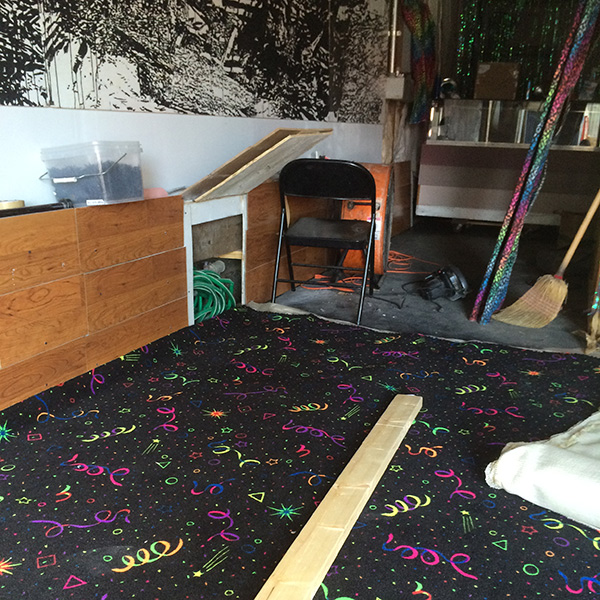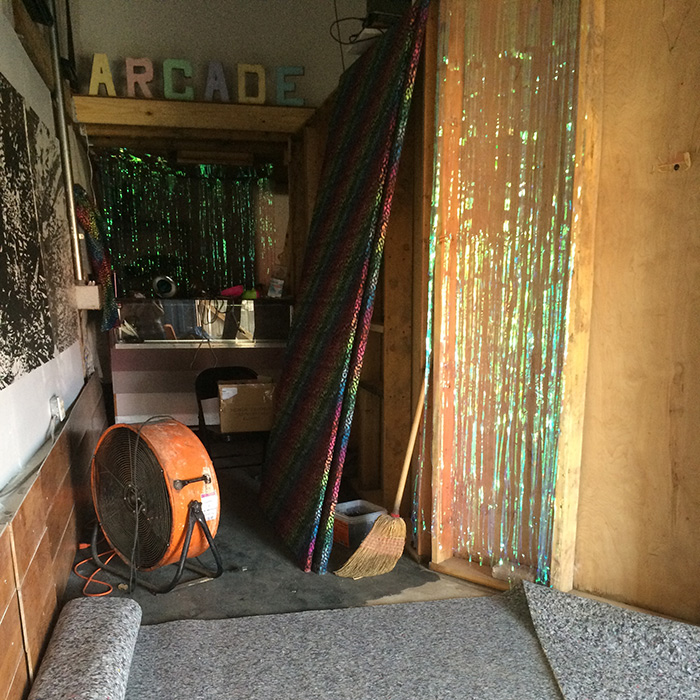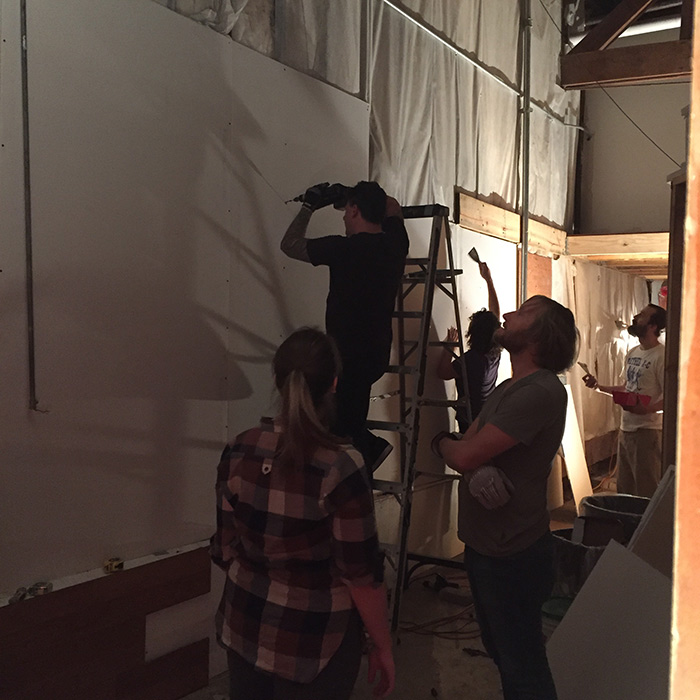 ---