Not able to make it out to our sixth annual Fantastic Arcade, or so in love with the games you saw there that you want to host your own at home? Now you can! Presenting: the Fantastic Arcade Humble Weekly Bundle, a pay-what-you-want bundle of twelve games available for one week only until the end of Fantastic Arcade 2015.
In addition to former Fantastic Arcade favorites Fez, Hotline Miami, Luftrausers, No Brakes Valet, Mirrormoon EP & FRACT OSC, you can also get copies of the six games premiering exclusively at Fantastic Arcade 2015, from the creators of games like Desert Golfing, Nuclear Throne and many more!
JUEGOS RANCHEROS brought together this collection of amazing developers to create these original games for you, and thanks to the folks at Humble Bundle, we're able to make them available to you at home, in addition to their custom-created cabinets at the Festival!
Below we've laid out information on all the exclusive games you can pick up in the bundle, in addition to the all-star games listed above.
We hope you'll help support all of the devs that took part in this unique bundle — as well as the Able Gamers and Worldreader charities — and help us create more new games & bundles like these in the near future!
[ PURCHASE THE FANTASTIC ARCADE HUMBLE BUNDLE HERE! ]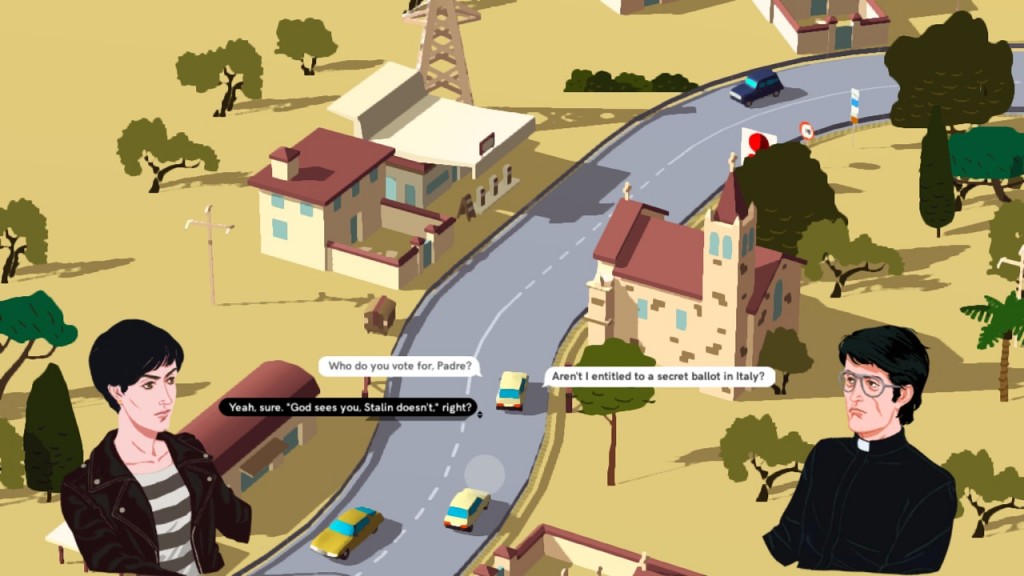 WHEELS OF AURELIA
Wheels of Aurelia is a narrative road trip game set in the roaring Italian 70s. Half racing game, half interactive fiction, it tells the story of Lella, a restless woman driving on the roads of the western coast of Italy, the famous Via Aurelia.
Wheels of Aurelia was created by Santa Ragione, the team behind former Fantastic Arcade fan faves like Mirrormoon EP, FOTONICA and VideoHeroeS.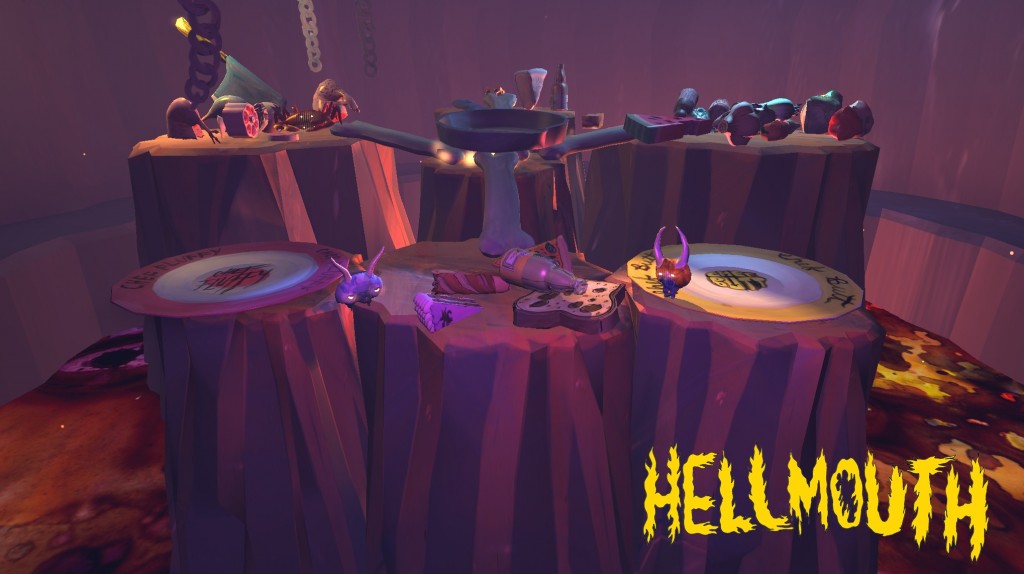 HELLMOUTH
Hellmouth is a competitive cooking game where players collect ingredients from a hellish death course and cook it to perfection to be fed to Satan.
The game is a collaboration between Ivan Safrin, Bobo Dai Do, and Thu Tran, Fantastic Arcade 2014's BARFCADE host & best known as the host of the still-incredible IFC TV show Food Party.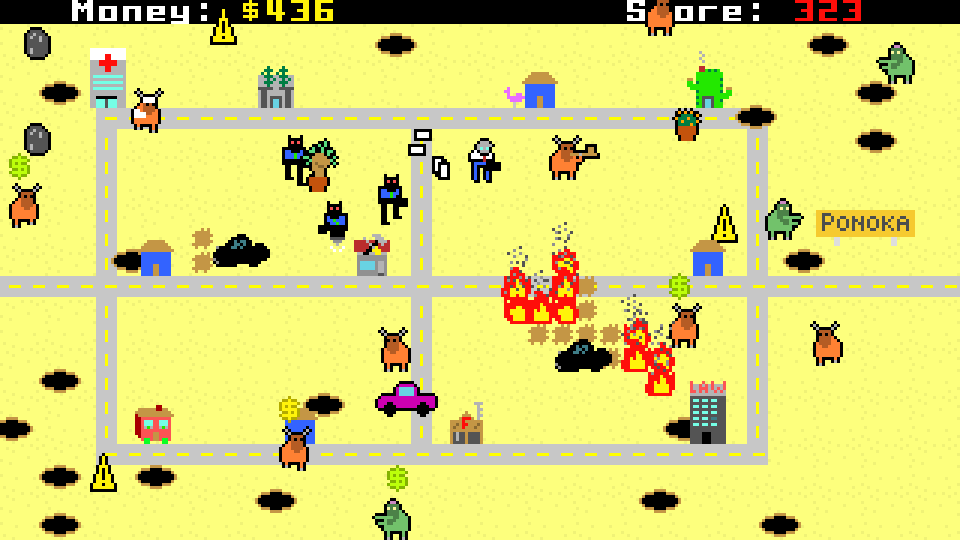 RISKY BISON
Risky Bison is a frantic game about securing the financial future of a herd of buffaloes, from the creator of Desert Golfing & the early Fantastic Arcade favorite, Enviro Bear 2000.
Sell insurance on the high plains! Fight the law! Collect unusual cacti!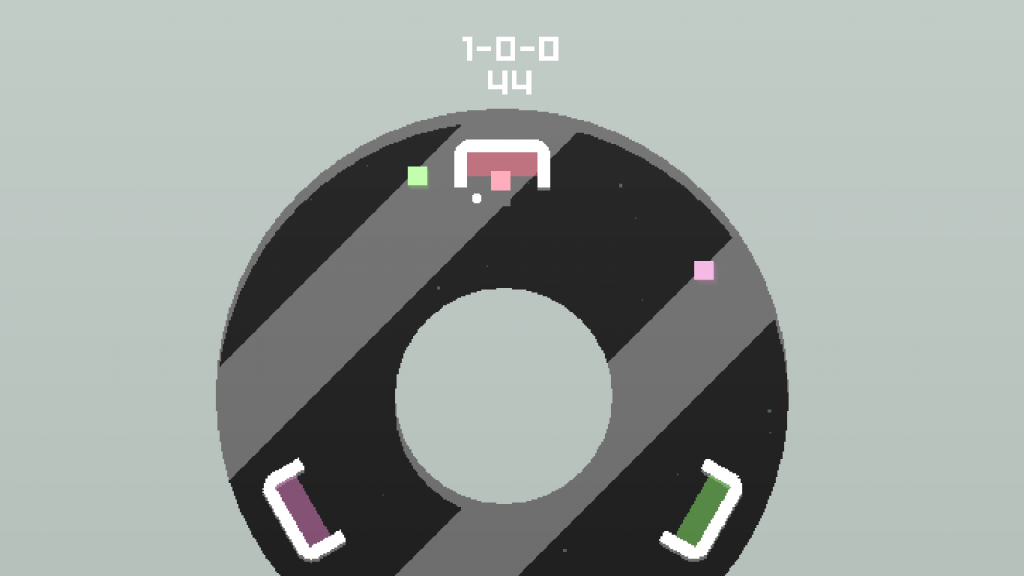 HOKY
Remember TENNNES? Meet its newest companion game, HOKY: arcade action on ice, for up two 4 players, from JW Nijmin & Kitty Calis. Separately, the two helped bring you Nuclear Throne and Action Henk, and together they won Fantastic Arcade's first Gamemaking Frenzy competition with their Adventure Time inspired entry, Adventure Minute.
A non-traditional take on the classic sport of hockey, HOKY bends the rules and intentionally avoids deep knowledge of the source material. Ignorance or a fresh perspective? There's only one way to find out! Up to four players grab their sticks and slide onto the ice, cheered on by dynamic audience AI and their personal lust for sports.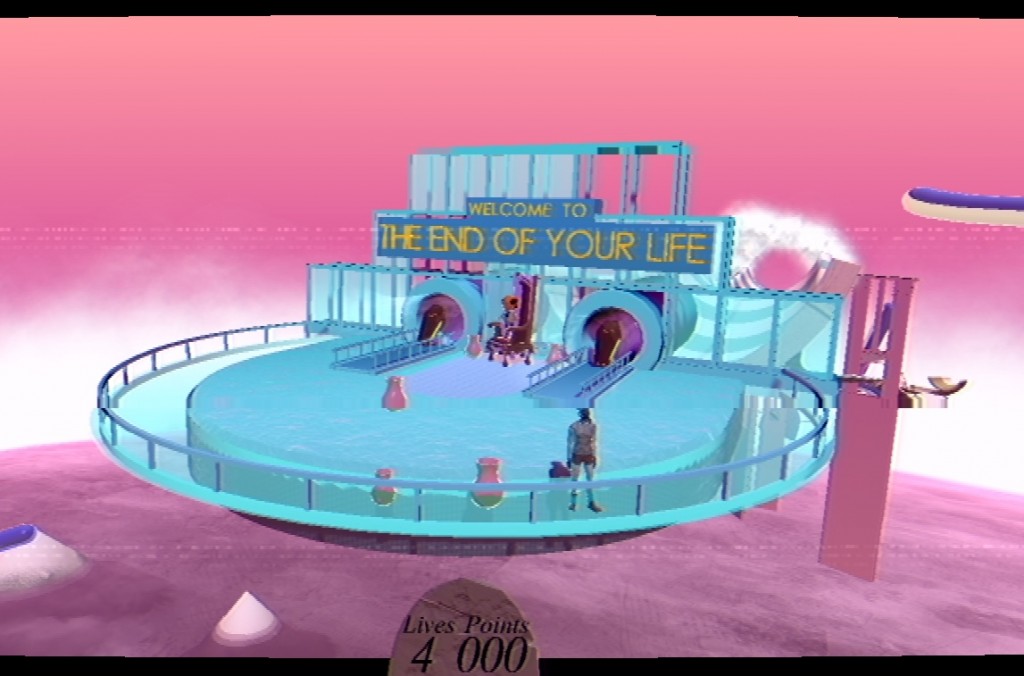 CRAP! NO ONE LOVES ME
"My morning ritual is pretty simple: I check my phone and scream. Then I crawl into my coffin, it's all warmed up… let's go for a ride."
CRAP! No One Loves Me is a daily affirmation & multiplayer coffin bobsledding journey into the afterlife, which comes to you from Arcane Kids, the creators of Zineth, Perfect Stride and, most recently, the amazing and indescribable Sonic Dreams Collection.
Meet fellow teens at the Vape Shop. Pick a sick custom coffin. Boost into purgatory. Will the Baroness take pity on your lonely no-followers having soul, or will she grind your bones into dust? Is there a difference? Is there such a thing as relief?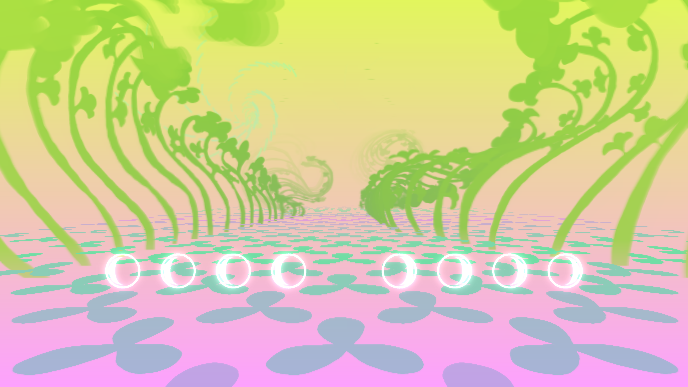 ALEA
Alea is a hiking simulator & experience of infinity, and a reminder of the endless light and dark currently occurring in all directions, at all times. It was co-created by Cale Bradbury, musician Calia Thompson-Hannant, and Paloma Dawkins, best known for her KO-OP Mode debut game, Gardenarium.
It's a psychedelic game that's like a hiking or forest simulator combined with Dance Dance Revolution or Guitar Hero, but all you need is a keyboard and sunglasses. Your goal is to zen out till the end of the track without missing a beat, while making sure to listen and watch the plants as they communicate to you. Inspired by hiking with friends that suck at nature, don't rush to the end of the track. It's just a game.
---