Wonder what your favorite indie developers might make with an imaginary 8-bit console that never existed until now? Join us this Thursday, December 3rd, at 7:00PM at Austin's North Door, as JUEGOS RANCHEROS presents a variety of amazing games for PICO-8, a new way to make, share & play tiny games.
[ RSVP FOR THIS EVENT AND INVITE YOUR FRIENDS ON FACEBOOK BY CLICKING HERE! ]
What exactly is the PICO-8? Created by Joseph 'Lexaloffle' White (also known for the Voxatron), it's a "fantasy console" that doesn't just play games, but contains all budding designers need to create new works of their own, and share those games on the web or via downloadable "carts" — which are actually just PNG image files containing all the code to run the game!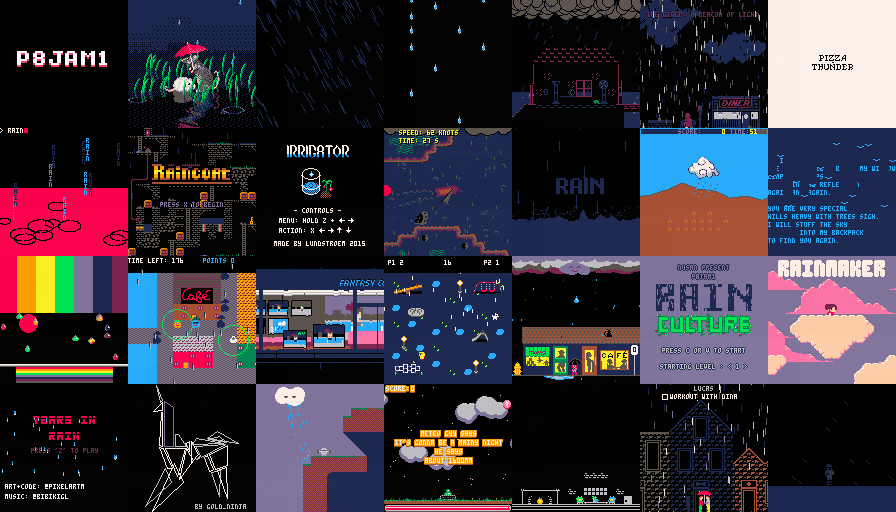 For our JUEGOS RANCHEROS presentation, we'll be bringing a selection of games made for the world's first PICO-8 game jam, which just drew to a close and has voting for best game underway.
teacup pic.twitter.com/oNXqDfKmCy

— Kyle Reimergartin (@mooonmagic) November 28, 2015
Included in the jam — and from the months leading up to it — are games by some of the developers behind JUEGOS favorites like TowerFall, Fjords, Pugs Luv Beats & more!
All the games will be playable Thursday, December 3rd, at 7:00PM at North Door, 501 Brushy Street, Austin, TX 78702. The show is free and open to all the public, so come join us as we drink, play and meet the people changing the way we think about games!
---