Excited to play the sequel to Messhof's long-standing JUEGOS RANCHEROS favorite? Then you will absolutely not want our next meetup — Thursday, February 2nd, at 7:00PM at Austin's North Door — as JUEGOS RANCHEROS presents Nidhogg 2.
[ RSVP FOR THIS EVENT AND INVITE YOUR FRIENDS ON FACEBOOK BY CLICKING HERE! ]
The original Nidhogg has been a JUEGOS RANCHEROS mainstay since our original inception in 2011 — with frequent meetup & Fantastic Arcade appearances — and all signs point to the sequel carrying on that tradition.
Featuring all of the same "fast-paced hilarious stabby action", but now with a much larger array of new weapons, new stages and new music from Daedelus, Dose One, Mux Mool & more, our Austin debut of Nidhogg 2 stands to be one of 2017's best shows.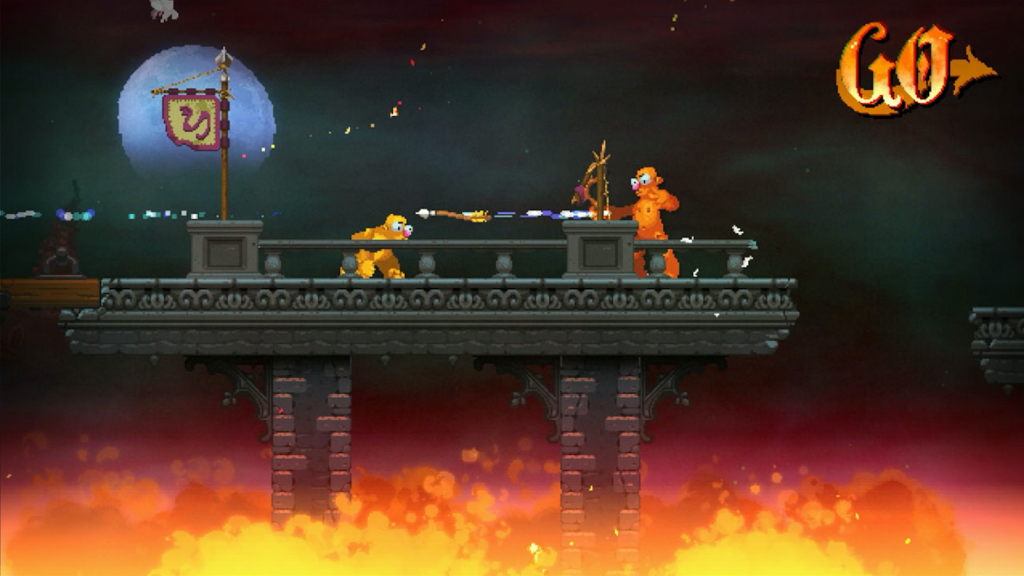 The exhibition will begin Thursday, February 2nd, at 7:00PM at North Door, 501 Brushy Street, Austin, TX 78702, with a short introduction at 8:00PM. The show is free, all ages, and open to all the public, so come join us as we drink, play and meet the people changing the way we think about games!
---