Want to get the first look at an amazing new game from QWOP and GIRP creator Bennett Foddy? Then be sure to join us Thursday, October 5th, at 7:00PM at Austin's North Door, as JUEGOS RANCHEROS presents Getting Over It with Bennett Foddy.
[ RSVP FOR THIS EVENT AND INVITE YOUR FRIENDS ON FACEBOOK BY CLICKING HERE! ]
Foddy's games are renowned for being equal parts both brutally punishing and brutally hilarious, and Getting Over It is no different. A fantastically self-aware homage to Sexy Hiking — an infamous (and similarly infamously difficult) indie game from the early 2000s — the game tests players ability to traverse a mountain using only the swing of a hammer.
Coming to Humble Monthly on Friday, October 6th (and with a full Steam release in early December), we'll be giving Austin players their first hands on with Getting Over It, as well as a selection of other classics from Bennett's back catalog.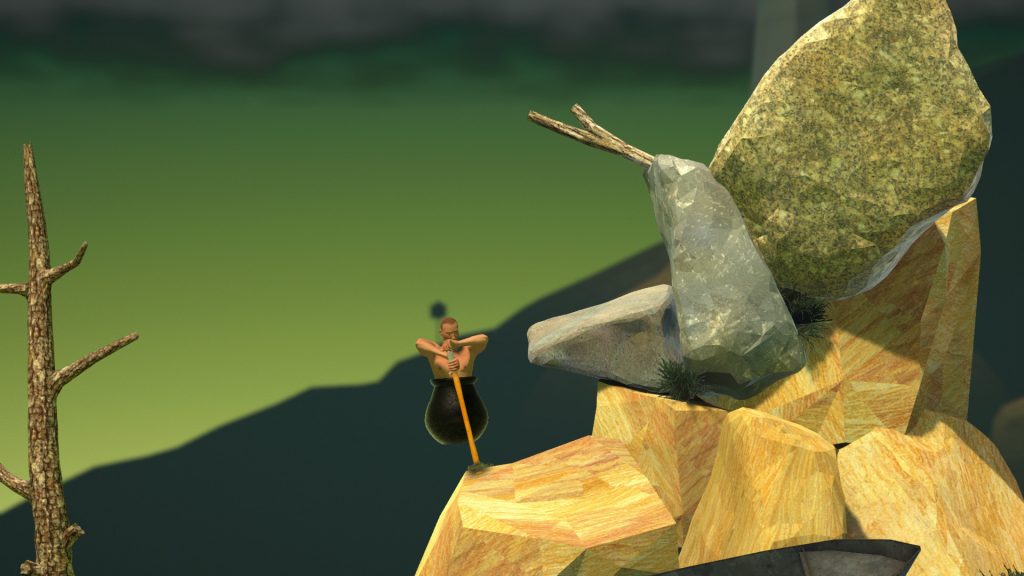 Foddy promises "great mysteries and a wonderful reward" to "the master hikers who reach the top of the mountain". Will we witness an entire run over the course of the night? Why is the man in a pot? These answers may well be answered in just a few days' time.
You can play Getting Over It Thursday, October 5th, at 7:00PM North Door, 501 Brushy Street, Austin, TX 78702, with a short introduction at 8:00PM. The show is free, all ages, and open to all the public, so come join us as we drink, play and meet the people changing the way we think about games!
---