It's the first JUEGOS RANCHEROS meetup of 2018, and we're back with more multiplayer madness! Come join us Thursday, January 4th, at 7:00PM at Austin's North Door, as JUEGOS RANCHEROS presents Zodiac Mall Ball, a brand new local multiplayer game from a superstar team of developers behind games like Hyper Light Drifter, Beglitched & more!
[ RSVP FOR THIS EVENT AND INVITE YOUR FRIENDS ON FACEBOOK BY CLICKING HERE! ]
Created for a 48-hour livestreamed game jam (you can find all five of the games created here), Zodiac Mall Ball is a rollerblading brawler where 2-4 players fight to gather coins and collectible pins to feed to each mall's god, hoping to appease and curry favor with them.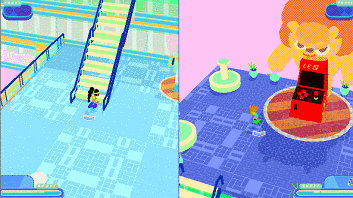 The team behind the game includes Teddy Dief and Akash Thakkar, known best for their design and sound work on Hyper Light Drifter, respectively; Ethan Redd, currently working on his upcoming first-person bullet-hell mech game Blazing Legion: Ignition; and Jenny Jiao Hsia, the artist behind games like Beglitched and our Fantastic Arcade original, Pipsqueak.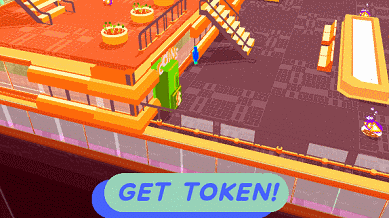 In addition to Zodiac, we'll also be showcasing more multi- and single-player games by the game's developers, on top of the usual 'indie alley' games brought in by Austin's local game community!
You can play Zodiac Mall Ball and more Thursday, January 4th, at 7:00PM at North Door, 501 Brushy Street, Austin, TX 78702, with a short introduction at 8:00PM. The show is free, all ages, and open to all the public, so come join us as we drink, play and meet the people changing the way we think about games!
---