Want to take a first-person trip through the breathing, blossoming landscape of a colorful cloud village? Then join us Thursday, May 7th, at 7:00PM at Austin's North Door as JUEGOS RANCHEROS presents the work of Montreal's Paloma Dawkins, including Gardenarium, her just-launched debut psychedelic exploration game.
[ RSVP FOR THIS EVENT AND INVITE YOUR FRIENDS ON FACEBOOK BY CLICKING HERE! ]
The most recent addition to Montreal's KO-OP Mode game collective, Dawkins first landed on our collective radar with her appearance at last year's Fantastic Arcade, and pretty much instantly became a local favorite. The recent release of Gardenarium — which she describes simply as "a chill adventure taking place on a cloud in the sky" — has only strengthened that love.
We'll be giving Austin a chance to play Gardenarium as it's meant to be played: filling our entire field of vision on the ND's massive two-story screen, along with some of Dawkins' older but no-less-characteristically psychedelic games.
We'll also be screening some of her earlier assorted shorts & videos, which perfectly demonstrate her sensibilities and illustrate why we're so excited to see what she cooks up next.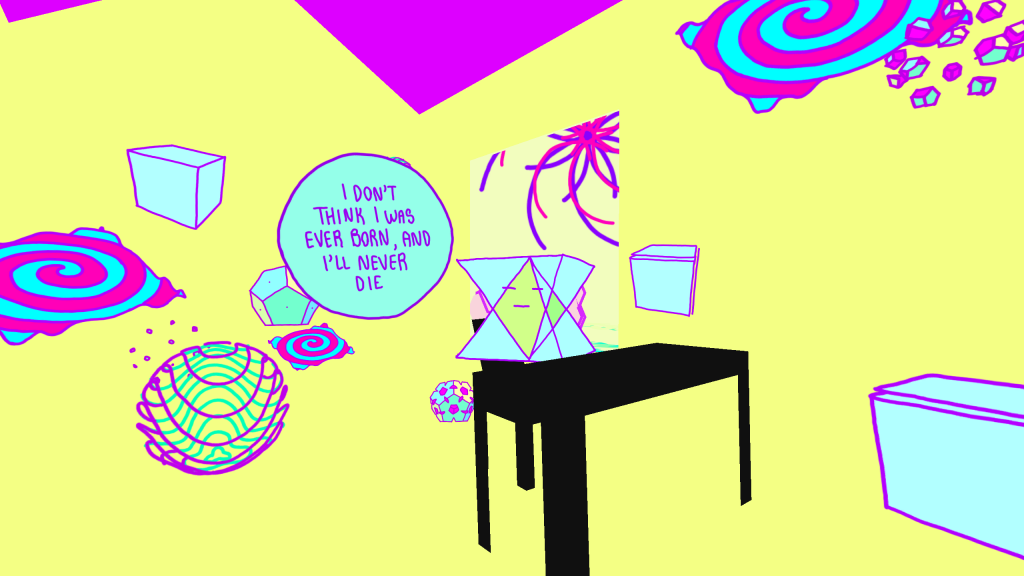 As part of the event, we'll be bringing Dawkins in via Skype to talk more about her games, animations, illustrations and comics, answer any questions you might have, and maybe, possibly get a first look at new projects on the horizon.
Gardenarium will be playable Thursday, May 7th, at 7:00PM at North Door, 501 Brushy Street, Austin, TX 78702! The show is free and open to all the public, so come join us as we drink, play and meet the people changing the way we think about games!
---