Just weeks after its release, David OReilly's existential reality simulator Everything is already a verifiable critical hit. But did you know a good chunk of it was born and raised right here in Austin? Join us Thursday, May 4th, at 7:00PM at Austin's North Door, to find out more!
[ RSVP FOR THIS EVENT AND INVITE YOUR FRIENDS ON FACEBOOK BY CLICKING HERE! ]
Known best for his multiple-award-winning & frankly sort of essential-viewing animations Please Say Something & The External World, David OReilly first dipped a toe into videogames with the 2014 release of Mountain (then featured as one of our standalone-iest Fantastic Arcade cabinets).
Co-developed with Austin's own Damien Di Fede (also part of SUPERHYPERCUBE developers Polytron), the two again joined forces for Everything, which also features Eduardo Ortiz Frau on sound design.
The devs describe Everything as "an interactive experience where everything you see is a thing you can be, from animals to planets to galaxies and beyond," and if you were present at last year's Fantastic Arcade to see one of our most chilled-out sessions of all time, you know that is no exaggeration.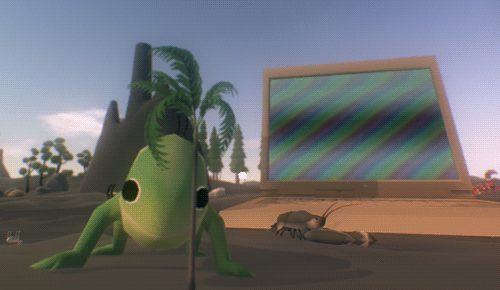 For our exhibition, we'll have Damien & Eduardo on hand, who can answer (nearly) any burning questions you might have about how you make a game about, well, pretty much literally everything.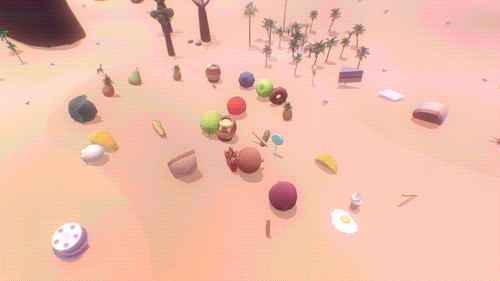 The show will begin at 7:00PM on Thursday, May 4th, at North Door, 501 Brushy Street, Austin, TX 78702, with a short introduction & developer chat at 8:00PM. The event is free, all ages, and open to all the public, so come join us as we drink, play and meet the people changing the way we think about games!
---