It's only been a few months since Nintendo released the Switch into the world, but already there's a little bit of Texas in it! Join us Thursday, June 1st, at 7:00PM at Austin's North Door to play it for the first time, as JUEGOS RANCHEROS presents Wild Rooster's Astro Duel Deluxe, the first Austin game to land on the new console.
[ RSVP FOR THIS EVENT AND INVITE YOUR FRIENDS ON FACEBOOK BY CLICKING HERE! ]
First released for Windows, Mac, iPad and Apple TV, the new Switch version of the game (ported and published by Austin's own Panic Button) will be released on May 30th, and now supports up to six players. The new Deluxe version also includes the ability to play anywhere, with multiple controller types, multiple game modes, the ability to choose pilots, instant replay, new music, touch-mode play, CPU opponents, powerups, dynamic arenas and Game Modifiers.
Wild Rooster developer Rusty Moyher will be on hand to answer any questions you might have about making games for brand new hardware, and we'll have more games & surprises at the event, as well!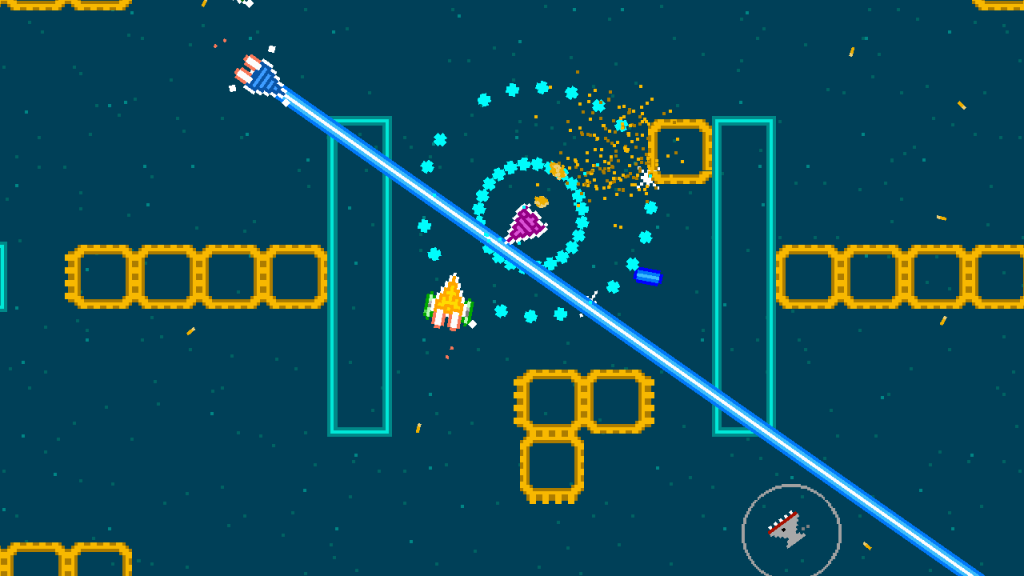 The show will begin at 7:00PM on Thursday, June 1st, at North Door, 501 Brushy Street, Austin, TX 78702, with a short introduction at 8:00PM. The event is free, all ages, and open to all the public, so come join us as we drink, play and meet the people changing the way we think about games!
---