Juegos Rancheros is excited to present a special event for the month of February— After Dark, a showcase of 18+, adult-only games focused on sexuality. Join us WEDNESDAY February 6th at 7:00 PM at Austin's North Door for a night of enjoying adult-themed video games!
[RSVP FOR THIS EVENT AND INVITE YOUR FRIENDS ON FACEBOOK HERE]
In advance of this event, we want to be sure to put a spotlight on our Safe Spaces Policy.
While the games being shown at this evening's event contain content that is of a sexual nature, that does not translate to an invitation for interactions of a sexual nature or any behavior that is harassing or made to make anyone feel uncomfortable. We encourage everyone to review our Safe Spaces Policy, and leave an open invitation for everyone to reach out to a board member if you have any questions, comments, or concerns about our policy.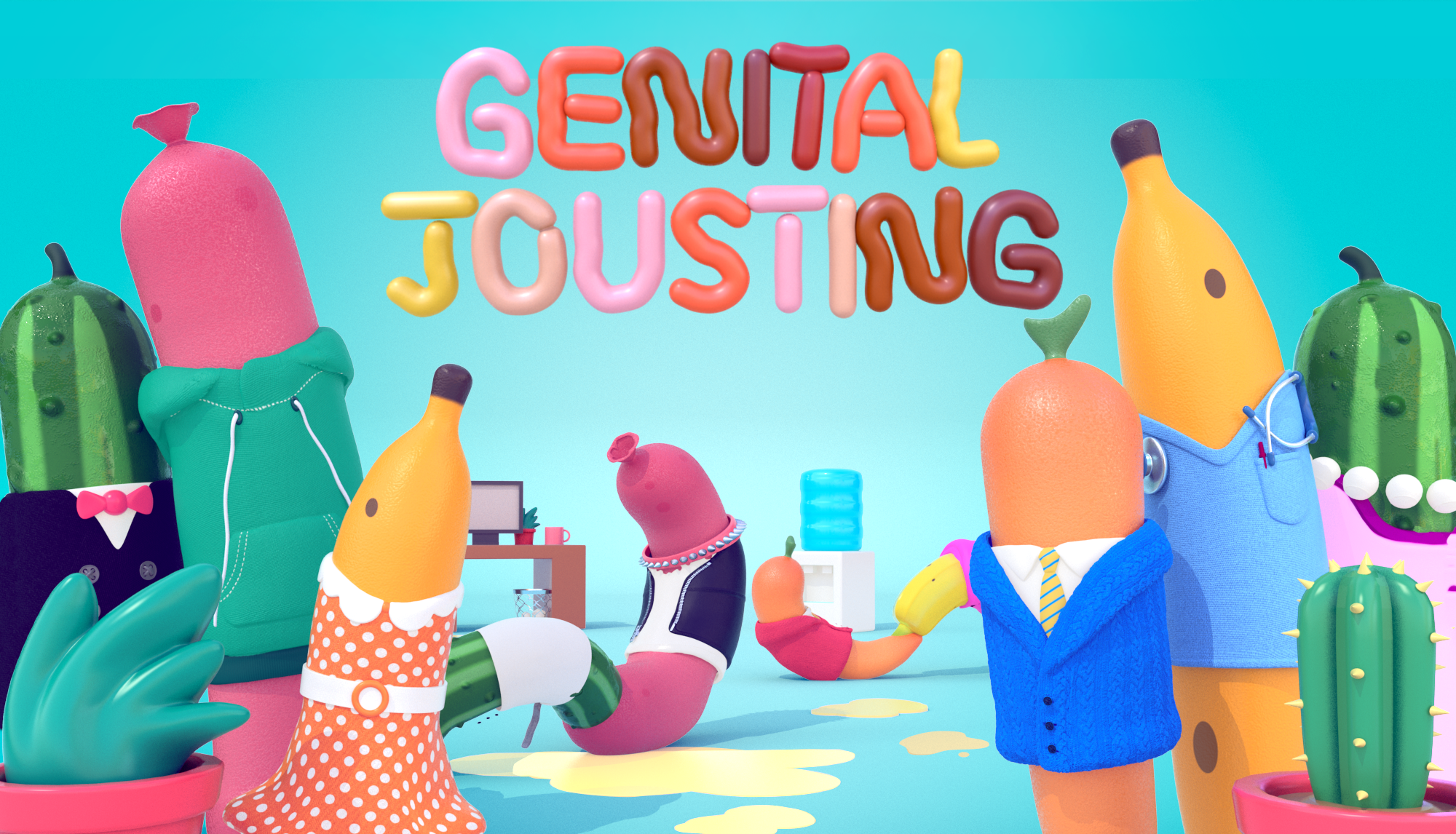 Genital Jousting is an online and local multiplayer party game about flaccid penises and wiggly anuses for up to eight players at once. Players control a detached penis complete with testicles and an anus. Multiple game modes provide a stimulating orgy of objectives: penetrate and be penetrated as fast as possible or compete in absurd, silly and sexually suggestive games and challenges.
In Story Mode, play as John, a dick who wants to find a date for his high school reunion. He'll need some help along the way. He's wobbly, he's soft. But he wants to be hard. So very hard. He wants to show everyone his astounding rigidity. And with your help, that's exactly what he'll do.
Genital Jousting was developed by Free Lives(@Free_Lives) and published by Devolver Digital (@DevolverDigital).
Radiator 2: Anniversary Edition is a small threesome of experimental games about male sexuality (Hurt Me Plenty, Succulent, and Stick Shift) about punishing, eating, and driving.
These small short games attempt to expand eroticism in games beyond a cutscene and fade-to-black. What if sex in games was something we performed as players, instead of something we obtained? What might sex mechanics look like? How can we convey intimacy in games? That's what Radiator 2 tries to explore.
The collection was developed by Robert Yang (@radiatoryang).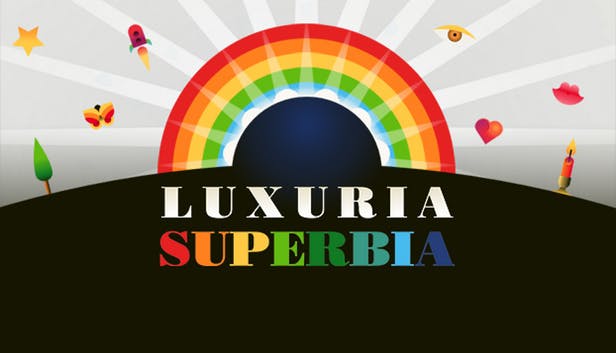 A simple game of touch, pleasure and joy made for fingers on touchscreens and joysticks on computers.
Luxuria Superbia is a musical journey from the sensuous to the spiritual. Exciting designs explode from your gestures as you glide through tunnels, beautiful as flowers. It's all about the experience and the interaction.
Positive, optimistic, joyous, encouraging and perhaps even instructional.
Designed by Michaël Samyn and Auriea Harvey with music by Walter Hus.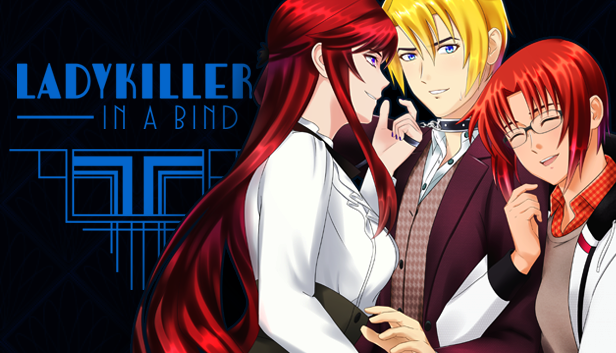 My Twin Brother Made Me Crossdress As Him And Now I Have To Deal With A Geeky Stalker And A Domme Beauty Who Want Me In A Bind!! or, Ladykiller in a Bind
Ladykiller in a Bind is an erotic romantic comedy about social manipulation, crossdressing, and girls tying up other girls. Will the hapless lesbian ladykiller Beast succeed at pretending to be her ruthless twin? By the creators of Analogue: A Hate Story, featuring choice-driven mechanics… and lots of sex.
Forced to pretend to be her twin brother on a cruise ship full of his classmates and enemies, the Beast finds herself thrown into a game of complex social manipulation, as well as literal bondage. Can you win enough of their votes to get back the Beast's motorcycle? Will you get locked up in cargo for doing too unconvincing an impression of the Beast's brother? Or will you just spend the whole time brazenly [CENSORED]?
Ladykiller was developed by Christine Love (@christinelove) / Love Conquers All Games.
You can play these games and more Wednesday, February 6th, at 7:00PM at North Door, 501 Brushy Street, Austin, TX 78702, with a short introduction at 8:00PM. The 18+ show is free and open to all the public, so come join us as we drink, play and meet the people changing the way we think about games!
---