We brought together six of the most talented indie developers from around the world to create new games, all of which made their debut at our ninth-annual indie game festival, Fantastic Arcade, which took place in Austin, TX, October 25th through 28th, 2018.
[CLICK HERE OR USE THE WIDGET BELOW TO BUY THE 2018 FANTASTIC ARCADE BUNDLE AND SUPPORT JUEGOS RANCHEROS!]
All proceeds from the sale of this bundle benefit our non-profit organization. Help us showcase more amazing games both here in Austin and a city near you, and commission more fantastic developers to create new games like these!
Included in this bundle are all six games you see here:
---

Grass Stains, by Nina Freeman / Star Maid Games
(2 Controllers recommended to play)
Grass Stains is a local multiplayer game about two little kids, their dog, and a soccer ball on a summer day. Kick the ball too hard at your friend and you might just knock them over. Will you play fair and help them up, or tease them while you score point after point? It's up to you!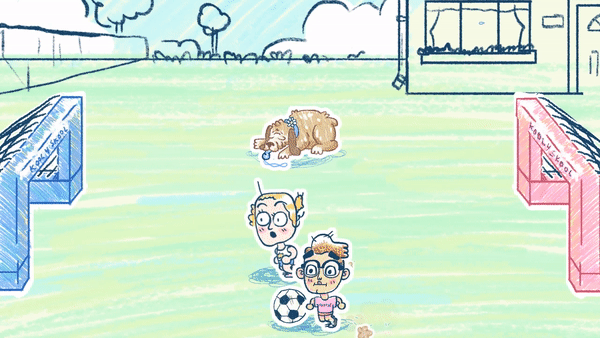 Contributors to Grass Stains include Nina Freeman, Aaron Freedman, Diego Garcia, and Amos Roddy. Nina was the designer for Lost Memories Dot Net, Cibele, how do you Do it? and Kimmy, as well as part of the Fullbright team (Tacoma).
---

Paper Planet Pop, by Tyriq Plummer
Brave robot Pop is in trouble! Stranded on a strange planet and hunted by the Hand of Hate, he must fend off wave after wave of threats: Coinsteroids, pinvaders, cosmic jellysquid, and space pirates galore! Though Pop is no pushover, the presentiment persists: How long can our plucky protagonist persevere in this petite planetary predicament? Find out in: PAPER PLANET POP!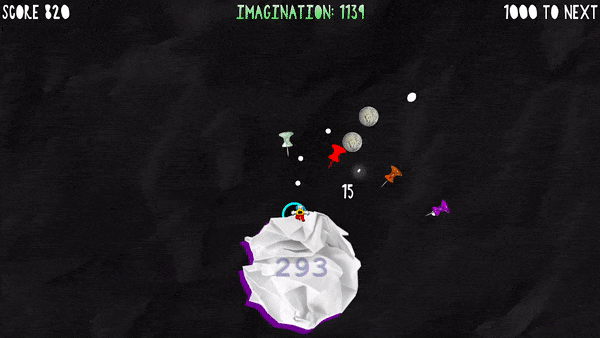 Tyriq Plummer is a developer and game artist best known for their work on the roguelike platformer Catacomb Kids. Tyriq also has a reputation as a inventive game jam participant, with numerous Ludum Dare titles to their name.
---

WiFi Robots, by George Buckenham
Did you know: your phone is secretly also a robot? And everyone else in the venue's is, too! Connect them together and hack them all.
George Buckenham is a prolific programmer for games (Beasts of Balance) and procedurally generated text (Cheap Bots, Done Quick!), as well as one of the minds behind rogue party-game revelers The Wild Rumpus.
---

Breaker, by Daniel Linssen
BREAKER is a weird blend between breakout, space invaders and ikaruga, and features an original, responsive soundtrack by Dubmood with sound effects by Martin Kvale.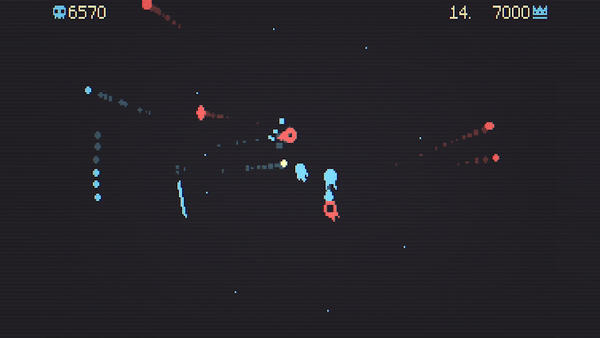 Daniel Linssen is an Australian developer and artist best known for the games Roguelight, Windowframe and numerous Ludum Dare jam games. Daniel's games have consistently inventive play mechanics and lovely, muted color palettes.
---

Kaiju Super Datetech, by Powerhoof
A Giant Monster has appeared in Kyoto II! The city's only hope is for you and your company to construct a Colossal Robot, maneuver your creation to the target creature, and… ask it out to dinner? Or a film? Or something?
Cooperate in building a perfect match for the kaiju, and compete against rival companies to romance the lonely monster in KAIJU SUPER DATETECH!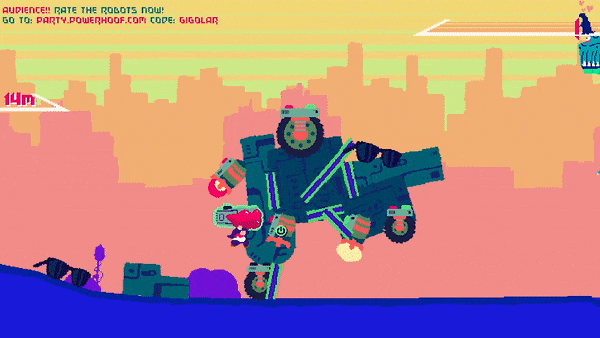 Powerhoof are Australian indie developers who delighted attendees with their surprise Fantastic Arcade tournament of Regular Human Basketball. With their multiplayer dungeon crawler Crawl, they've become known for a keen artistic style and multiplayer action.
---

ComPETition, by Catt Small
(Controller required to play)
ComPETition is a competitive cat petting game for two players. Who will win the cat's affection before it gets bored? Who will be scratched into shame? Grab a friend and find out in this fuzzball extravaganza!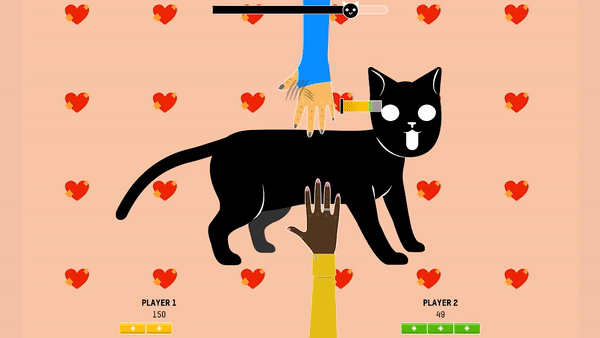 Catt Small is an interactive designer and developer who works in user experience and games, as well as organizing and advocating for marginalized groups in tech. Catt previously created the multiplayer game Breakup Squad, as a part of NYU's 2016 No Quarter Exhibition.
---